Everywhere you look there's a business with team leaders or supervisors. It's a common role across all sectors in organisations of all sizes, from retail to construction, from hospitality to warehousing. It sounds responsible and that is because, by definition, it is.
To lead means to guide, to be in charge of or to be at the forefront. To supervise means to be in control of, to oversee or be accountable for something or someone.
A team leader or supervisor is usually a first line management role with operational or project responsibilities for managing a team to deliver a clearly defined outcome. Such a person provides direction, instructions or guidance to ensure the team achieves its goals.
Depending whether in the private, public or third sector, specific responsibilities will vary but the knowhow, the expertise, the behaviours needed are the same for whatever role. And for that reason, it's a great endeavour to pursue because of those all-important transferable skills allowing someone to switch careers, almost seamlessly.
The name of the roles may be different depending on the industry, but project officer, shift supervisor, foreperson or shift manager are essentially the same requiring the same level of training, some of which may be bespoke to specific tasks for that industry. What they all have in common are the key responsibilities to lead and supervise.
They are likely to include supporting, managing and developing team members, managing projects, planning and monitoring workloads and resources, delivering operational plans, resolving problems and building relationships within your organisation and with customers and stakeholders outside of it.
In fact, those who become a team leader, supervisor, project officer, chief cook and bottlewasher (delete as applicable) have given themselves the springboard to bigger roles with greater responsibility. The skills and experience that they will have gained mean that with focus and ambition they can move up the ladder and are also desirable to other employers.
Just a quick scout around job sites show that not only are there constantly multiple jobs out there, but also that no matter the organisation or the title, the basics apply.
Example one (and these are all genuine): Coffee shop chain requires a supervisor. The advert asks for someone who can use their initiative, can help ensure the smooth running of the store and wants to keep the customer satisfied – and that's regardless of whether they know an espresso from a skinny frappuccino! What they are looking for is a leader and a motivator who performs tasks with passion, does their job with a smile and can work closely with the store manager. Supervisory experience isn't even a requirement if a candidate can show a customer service background.
Example two: Warehouse shift manager. While this is more specific for warehousing, the advert nonetheless requires candidates to have a flexible approach to working and shift patterns; able to lead, delegate, supervise and motivate; have good communication skills; can solve problems; and is a good timekeeper.
Example three: Shift Supervisor in a large manufacturer of electrical products. The ideal candidate will have: team leader experience; strong communication skills; an excellent work ethic; the desire to pick up training and the initiative to build on this; the flexibility to work across all shifts; skills to motivate and drive staff forward; experience dealing with conflict resolution. Same job as the previous two, just a different sector.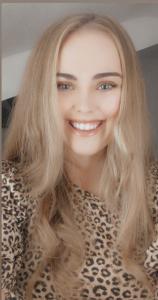 Take 23-year-old Holly Fox. Like many a teenager, she landed herself part-time jobs in hospitality while still at school, which she left at 18 with a good set of qualifications including the required GCSE Maths and English. She continued in the sector after leaving school and before too long her experience and skills and cheerful approach were spotted by managers and she rose rapidly, supervising large teams wherever she has worked – restaurants, cinema chains, food markets and most currently, for a national chain of pubs.
She said: "I've benefitted in my career, not only from work experience, but from the experience of work, because I have been able to observe other team leaders and managers to see how they perform the role.
"It's helped me to improve with my managers trusting me and training me in areas where they think I have needed to improve. I would advise anyone thinking of one day hoping to become a team leader always to learn on the job, because it's a challenging role.
"To go with leadership skills, you need good communications skills and be determined and motivated every day, because this kind of role means you are not just thinking about yourself. It's your responsibility to bring on others, help them improve, delegate correctly and be confident in doing so."