Working in a warehouse is so much more than moving boxes around or driving a forklift. It is the frontline of trade and as someone once said, trade is about information and goods sit in a warehouse until information moves them.
So, plenty of skills are needed in being a successful warehouse operative. Before unpacking this subject, just what is a warehouse operative? It's someone who can work on their own and in a team, employed to act on information and move goods to customers.
The job involves safely unloading items, packing them carefully into boxes, and collecting specific orders to be sent on. A warehouse operative takes and a warehouse operative gives.
Such roles are found in a variety of warehouse environments. Work activities include taking deliveries, checking for damaged or missing items, storing goods, moving stock by various methods, picking/packing orders, loading goods for dispatch, maintaining stock records and documentation, and cleaning.
Some warehouse operatives are also required to use a range of equipment, machinery and vehicles safely, as relevant to their role and setting. This could include mechanical racking systems, materials handling equipment (MHE) or the aforementioned forklift trucks.
And yes, there is likely to be some desk work involved too, because a 'supply chain' warehouse operative is a vital link in that chain. Stock to order, stock to manage.
Despite all that, the holy trinity for success in this role is, according to one experienced practitioner found in the soft personal skills: organisation; time management; and self-motivation.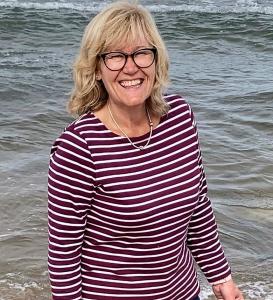 Nicky Fallon has been in involved in warehousing in different roles over the last two decades and is also a former owner/manager of a busy Merseyside warehouse. Nicky, who currently runs several small warehouses servicing Ebay shops, said: "Working in a warehouse, you will be working in a team, but also very much working on your own, so organisation, time management and self-motivation are the most important in my opinion. It's about attitude.
"If in embracing all that this role has to offer, you are mindful of these you will be able to do your job. It's hard work but very rewarding.
"You have to be organised because you are always juggling several tasks, from checking in goods and checking them out, to packing and unpacking boxes and crates. And part of being organised is being aware of the clock, so you can't spend three hours just checking one box in.
"Working as part of a team means you can't cause hold ups. Your task has be delivered on time to fit in with the smooth function of the warehouse, which in turn means that you have to be energetic and self-motivated and can't rely on someone else doing it for you."
Warehouse operatives also communicate with a wide range of people and customers. They must have a passion to meet customers' expectations by providing a quality service that encourages repeat business.
People in this role are highly competent in using industry-recognised systems and associated services and will be able to work under pressure to tight deadlines. A warehouse operative will also often be required to be flexible and work shifts including 4-on-4-off, days, nights, evenings and weekends.
And according to Nicky, depending on the size of the operation, a warehouse operative's role might extend to dealing with the order book which is important in managing customers' expectations on lead time and delivery.
"Customers are always looking for value for money and speed of delivery," she said, "So a warehouse operative is a vital cog in any organisation that supplies goods in this way. If you can't get it out of the door – the customer will go elsewhere."
Nicky also says that showing initiative and adaptability are good qualities to have: "Being on the warehouse floor lets you spot when items or products are running low or are damaged, which can happen from time to time. It means that a warehouse operative has a role in stock management."
In addition to the behaviours mentioned above, there are, of course, core skills and knowledge that will be needed. They include, but are not limited to, safe and efficient use of equipment and machinery; use of warehouse systems and processes relating to packaging, moving and receiving stock; safe driving and/or operating techniques for everything from powered pallet trucks to narrow aisle pickers. IT skills are also ever more essential and it's important to keep up to date with relevant technology as well as regulations.
As Nicky concludes: "It may not be a desk job – although you might move one or more of those from time to time – but it takes brains to do this job. The people in the office may move papers around, but warehouse operatives move the very core of what each business is about and that's their stock in trade."
See our supply chain warehouse operations page for more information on an apprenticeships.