There's an old saying: "Behind every good businessperson there is a great accountant."
And as American tycoon investor Warren Buffett says: "Accounting is the language of business." Look inside any successful company, no matter its size, and you will find an individual or a team including an accountant and an assistant accountant who are dynamic, intelligent and hard-working – and probably worth their weight in gold!
An accountant needs assistance, because the job is an intense and complicated one – a huge jigsaw of numbers – and that help comes in the form of an assistant accountant, a finance assistant, an accounts clerk or a sales ledger clerk. They all perform a similar role, and each is a vital cog in the machine.
An assistant accountant is someone who provides support to internal and external clients assisting in the day-to-day financial activities of their organisation. These can range from data entry to month-end management accounts and year-end financial statements to preparation of budgets and assisting with the completion of VAT returns.
Rhianna Bennett is a 31-year-old assistant accountant in the Liverpool office of a large international law firm, where she has worked for just over a year, having steadily progressed in her career after becoming qualified.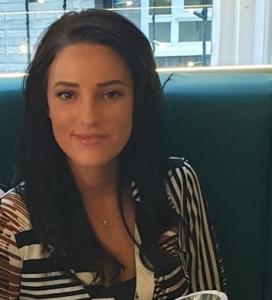 She had an inkling at a young age that it would be a career she would love and thrive in. She said: "At school I had an interest in maths and business studies and a friend of the family was an accountant, so I knew about financial jobs and did some research when it was time to decide and make the next steps. I had a head for figures and wanted to be in business and I felt this would satisfy my interests and skills.
"I had the right GCSE qualifications and I applied for an apprenticeship with a company which enabled me to work and earn alongside my studies and at the same time helped me to gain experience over the three years that the course lasted."
As Rhianna says, an apprenticeship is widely recognised and supported financially by many employers, and typically involves studying three or four times a week in the evenings or at the weekend.
But, she says, it's vital that you have the grades in relevant subjects and perhaps even show some commitment to your chosen career, before starting it: "It is possible to study independently, but there is only so far you can go – however that does demonstrate the level of commitment you have to a prospective employer. Ultimately though, without an apprenticeship, study would make little sense unless you are working on the job."
Rhianna completed her apprenticeship at a legal firm in Liverpool becoming a financial assistant, before moving on to a leading International support services, construction and justice services company and then on to a top 10 North of England PR Agency, therefore gaining experience of different industries along the way.
Further study has seen her rise to her present role as an assistant accountant. She said: "I enjoyed learning and wanted more responsibility and involvement in a company's financial operations.
"A financial assistant tends to be more junior with work ranging from processing transactions and credit control, whereas an assistant accountant is a more senior role reflecting greater experience. Here you actually report on those transactions and are involved in budgeting, forecasting and cost control.
"The next step people can look towards is to become either a financial accountant in practice, or a management accountant in industry."
Indeed, an apprenticeship in Accountancy is also the foundation for several career paths including auditor, corporate recovery analyst, credit controller or tax accountant.
Mark Jones is a qualified tax accountant at a practice in Wirral. He forged his career by studying business at college in Birkenhead and landing a three-year apprenticeship at a local accountancy company. Eighteen years on and three companies in, he is now senior accountant in Bromborough.
He said: "It's a great job, especially being in practice because every day is different, it's very varied and I find it rewarding in helping people make sense of what can be quite complex and difficult challenges."
But what's Mark's view of the assistant accountant's role? "An assistant accountant's role is massively important to the machinery of an accountancy firm. "They are heavily involved in accounts preparation and they allow the accountants to get on with their jobs by making sure everything is in place. We value highly their skills and especially accuracy and attention to detail, because it helps the business to run smoothly."
Rhianna said: "There are essential skills you need in this role. Good Excel knowledge is widely required, and any course should provide this. Similarly, double accounting – knowing what you would debit and credit in certain situations.
"It's also important that you feel confident and have the professionalism to communicate with more senior members of staff and, of course, you often have to work under pressure especially at the end of the tax year and at budget-setting.
"All in all, it's a great career choice because you are able to put your skills and knowledge to use every day and it is highly unlikely accountants will ever be replaced by technology. You need people to input data and to say what they need money for. You also provide and influence decisions for the board and that's having a direct input in a company's profits and success.
"I love my job; I love working with a team of driven, like-minded people with everyone on the same page. I made the right decision in my career choice and I'm good at it. It's fulfilling and can be rewarding."
So, Rhianna and Mark 'did the math' and it has all added up to job satisfaction. If you're a budding assistant accountant – go forth and multiply!