Many a great career in business was built from the bottom up. Some of the titans of business and of administration knew exactly what is was like to take an entry level job and work their way up.
Sir Terry Leahy is regarded as a business superstar for turning Tesco into one of the world's most successful companies. Yet he started out at the giant retailer as a marketing assistant – and before qualification was a shelf stacker.
On the way he was chosen as Britain's Business Leader of the Year in 2003 and the Fortune European Businessman of the Year for 2004. In 2005, he was selected as Britain's most admired business leader by Management Today. And a Guardian Unlimited Politics panel found him to be the most influential non-elected person in Britain in 2007.
Similarly, influential, Sir Howard Bernstein, joined Manchester City Council as an 18-year-old office junior before working his way up the ladder during a time of huge transformation for the city. 27 years later he was running its administration as chief executive officer.
Both presumably were aware of the maxim: "If you think you're too big for small jobs, maybe you're too small for a big job". Starting on the 'shop floor' clearly provided the scaffolding for their ascent to the top.
What is Business Administration?
So, what is Business Administration? It's a broad field that is relevant to many sectors including marketing, local government, human resources, finance, operations management, information systems, food service management, office management healthcare administration and office management.
One of the main purposes of business administration is to oversee the daily operations of an organisation to ensure everything is running smoothly and efficiently.
Cody Willoughby of North Wales started her working life after university at a leading North West PR and marketing firm. She had previously had some work experience in an office environment which meant she knew what to expect when landing her own permanent desk, pen-tidy, filing trays and computer in a shiny new building.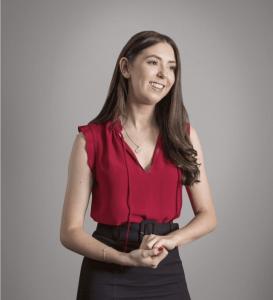 She said: "My work experience was absolutely invaluable, because it was my first taste of working in the real world. Even during a work experience opportunity, you can learn so much – you're a body in the office and there will always be a task needed to be completed 'yesterday', so you're just thrown in and have to get on with it quickly and with a minimum of fuss."
Such an experience also helped Cody in other ways: "Being in a place with people doing their job of work is an eye opener, you get a sense of the ebb and flow, the regimen, the routine of an office. My work experience also gave my confidence in my own abilities."
Cody believes that by dipping her toe in the water in this way prepared her for what to expect when she was applying for that first business administrator role. She said: "I started as an office manager, which essentially means that the smooth running of the company was my responsibility, that's everything from ordering stationary to organising an away-day.
"It's a very broad role and you can be thrown in at the deep end, so communication skills are very important. You tend to be a cross between the go-to if things need fixing and the go-between who has an overview of the operations and who can communicate that to other staff.
"There is lots of contact with people inside and outside of the office. And you need a keen eye for detail and for organisation. By helping an office to run smoothly it allows others to do their job as well as they can and for the organisation to be successful.
"There are certain aspects of the job that you can make your own and it's fulfilling to see others benefit from your work from the big and the small and by being an integral part of the planning of the business. Training beforehand in all aspects of business administration either beforehand or while in the job really helps, especially in IT."
Are You Interested in an Apprenticeship?
So, whether you're interested in climbing the career ladder within an established organisation or looking to set up your own business, having business administration skills is a sure way to improve your prospects.
Asset Training's business and administration qualifications are designed to meet the needs of an individual looking to break into office life or meeting the needs of a business which wants to improve the efficiency and effectiveness of its operations.
Our intermediate and higher-level qualifications for both existing staff and newly recruited apprentices – Level 2 Certificate, Level 3 and Level 4 Diplomas – are nationally recognised. This allows employees to develop skills and acquire qualifications that meet industry standards while providing a flexible programme through tailored units to meet the needs of both employer and employee.
Quite simply, training is an effective way to increase productivity, aid staff retention and drive business growth and Asset Training can help at every level. Even to recruit that talented apprentice for you.
We believe if an individual is given the right training – and work experience – they can have a job for life. If they are self-motivated, adaptive and always looking to improve their skills they will have a career and be asset for everyone.